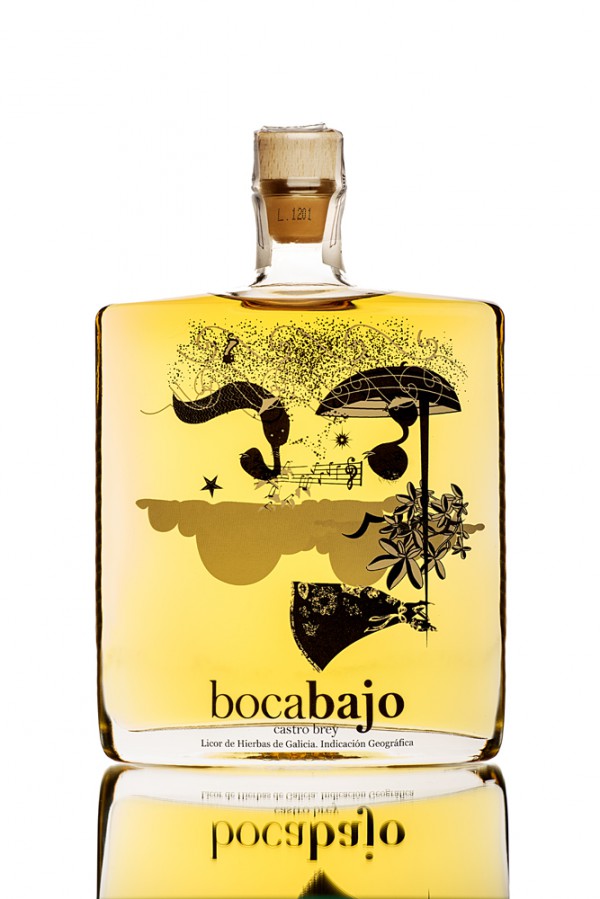 Distillate of herbs liquor.
100% Albariño bagasse (50 years old vines)
Macerated with eight fresh herbs from our vineyards.
Colour: Lemon yellow with oily traces.
Scent: High intensity and complex nuances with fresh citric aniseed and spicy hints (citric skin, fennel, dill, lemon verbena and cinnamon).
Taste: Balanced and persistent. Potent, balsamic with a long and pleasant aftertaste.
"In life, there are things that are better seen face down (BOCABAJO)".
Download sheet